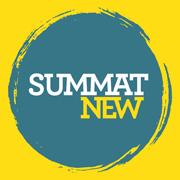 Sisters of Frida are proud to be invited to at Leeds for Change launch as guest speakers. Please come along if you are in the area to say hello!
Book tickets at https://www.eventbrite.co.uk/e/leeds-for-change-presents-summat-new-tickets-13222054521
Leeds for Change presents…Summat New | Saturday 8th November 2014
Join us for the launch of Leeds for Change!
Get connected, share skills and join in action for change, with a day of guest speaker panels, workshops hosted by groups from Leeds and further afield, films, art, singing and lots in between for all ages!  The full programme will be available in the next few weeks.
Guest speaker panels will feature:
In the evening, we will be celebrating with dinner cooked by The Real Junk Food Project, music from Leeds choirs, and comedy from Chris Coltrane.
The event is FREE to attend, but donations towards running costs can be made through Tidal's page on LocalGiving. This means we can get gift aid, and after 14th October your donation will be doubled!
Leeds for Change promotes social change across the city. We aim to connect groups, improve access and facilitate the sharing of resources and skills amongst those who share a similar vision for Leeds.
We're putting on this event in collaboration with the wonderful Economic Justice Project.